New Year, New Home Remodel Project?
What new home remodel project might you undertake this new year? 
That's not to say you have to take on something big. Small projects are good for the soul, too. And they usually need to happen before you take on a big one.
Regardless, here are ideas to think about if a home remodel project of some scope is in your future.
SMALL HOME REMODEL PROJECTS
Let's start small.
Add Fresh Colorful Touches
Consider adding fresh colorful touches to a room you spend time in. A flower arrangement, new candles, a throw and some cushions in a bright color palette can completely change how you perceive everything in that room. 
>> See Bring Your Flooring to Life with Living Coral
Fresh touches can also include fun tile shapes although that's a slightly bigger project.
>> See Designing with Tile Shapes
Add a Fresh Coat of Paint
If you're feeling more ambitious, you might tackle a paint job. For example, paint an entire wall in Living Coral or another bold color! New paint not only makes a colorful statement, but it also draws attention to architectural details. For example,
Paint ceilings a slightly lighter color than your walls to change the dimensions of the space.

Have fun creating patterns and shapes like stripes, chevrons and ombre effects using painter's tape.

Use traditional high-gloss white to paint door and window trims, baseboards and other details for crisp contrast with non-white wall paint.

If you have white walls, paint door and window trims and baseboards in a bold color to highlight architectural details.
>> See Seven Interior Decorating Tips for Making Spaces Look Bigger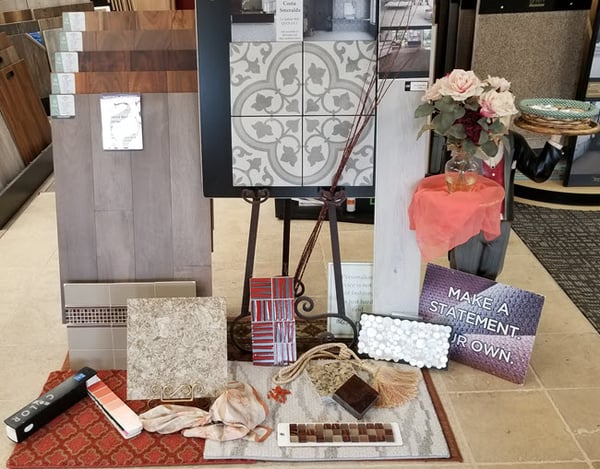 De-Clutter Your Space
Tidying up and de-cluttering has been in the news with helpful advice from Marie Kondo.
>> See Marie Kondo's deceptively simple 'Tidying Up' tips are spreading the gospel of joy when Americans need it most
When it comes to the home, mindfully examining what's in your space and how you use space is beneficial. It can help you better understand what you will need in your home remodel project, so it truly creates joyful improvement. 
Cleaning Your Carpet and Hardwood Floors
Okay, so this topic isn't exactly the most uplifting. However, regularly and consistently cleaning your carpet and hardwood floors will benefit you and your floors. 
Other (Smallish) Home Remodel Projects to Consider 
What about updating your window coverings? Depending on the type of treatments, you have the opportunity to not only add color and style, but also privacy and even energy-efficiency. 
>> See An Overview of Window Treatments for Connecticut Homeowners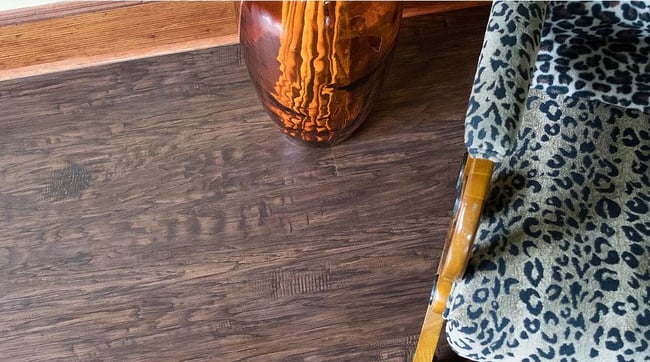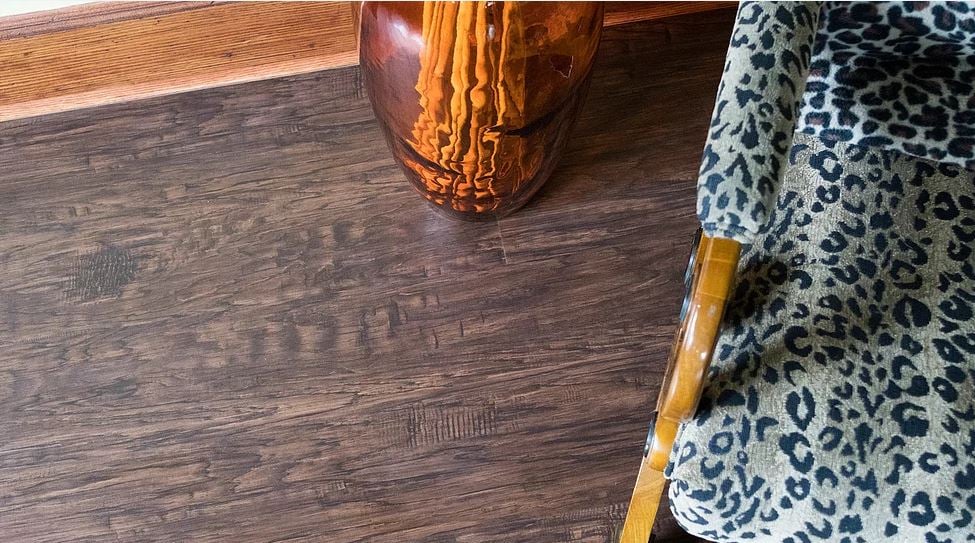 BIGGER HOME REMODEL PROJECTS
If you're feeling particularly ambitious and ready to tackle large home remodel projects, here are ideas for you.
What About New Carpet? 
One of the easiest ways to dramatically change a room is by adding new carpet. First, it's important to determine whether or not you'll be staying in your home or selling it. This will have a lot of bearing on your choices. However, if you plan to stay, it's important to focus on what you really like, not so much what is current.
Don't forget that if wall-to-wall carpet isn't your cup-of-tea, you can always create a custom rug.
>> See How Much Does New Carpet Cost?
Soft Carpet
With today's new soft as silk yarn systems, state of the art stain resistance, and an endless selection of patterns, textures, and colors, carpet can transform any room from drab to dramatic.

Patterned Carpet
You'll find a wide range of patterns to choose from, including classic florals, contemporary motifs or geometric designs. A patterned carpet can act as the focal point of a room or can coordinate with your furniture and walls. Patterned carpets can also hide signs of soiling and wear.
>> See Stylish Atelier Magnifique Carpet Collection From Stanton
Some thoughts about carpet colors:
Neutral shades are the most popular as it's easy to build a decorating scheme around them.

Light carpets make rooms appear larger, but they will show up the dirt more than darker carpets.

Consider warmer carpet colors - reds, oranges, yellows - in north-facing rooms that don't get as much sun as south-facing rooms and tend to look colder and darker.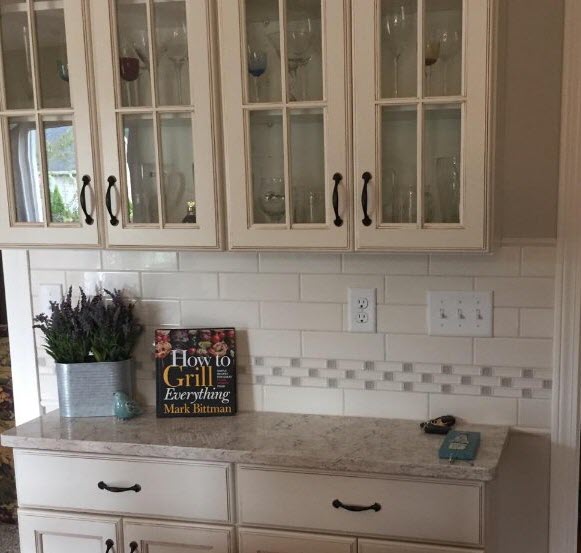 What About Updating Your Kitchen Backsplash?
A backsplash project can totally transform your kitchen! And the possibilities are endless whether you prefer natural stone, ceramic tile, porcelain, mosaics or subway tile. Whereas backsplash tile styles used to be limited to 4x4 and 6x6 squares, or 3x6 subway tile, you'll find lots more options including interesting geometrics such as arabesque, hexagons, fishtails and more.
>> See 9 Kitchen Backsplash Ideas to Inspire Your Next Remodel (Video)
>> Explore the Back Splash Tile Cost Guide.
For ideas, check out the design guide:
Explore Backsplash Design Ideas 
>> Click Here <<
Don't Forget Your Bathroom
While you're considering tile, what about a bathroom remodel project? With wood look plank tile, you can finally have wood floors in the bathroom without worrying about the effects of water. Or, perhaps you'd prefer bold decorative patterned tile?
READY TO GET SERIOUS ABOUT A HOME REMODEL PROJECT?